Modular shelving for office
In the planning stages for my husbands new office I am looking for some nice looking storage. There are several modular shelving options out there, the question is just price! With an  (imaginary) unlimited budget my first choice would be from the German company Vitsoe, Dieter Rams 606 Universal Shelving System. https://www.vitsoe.com/us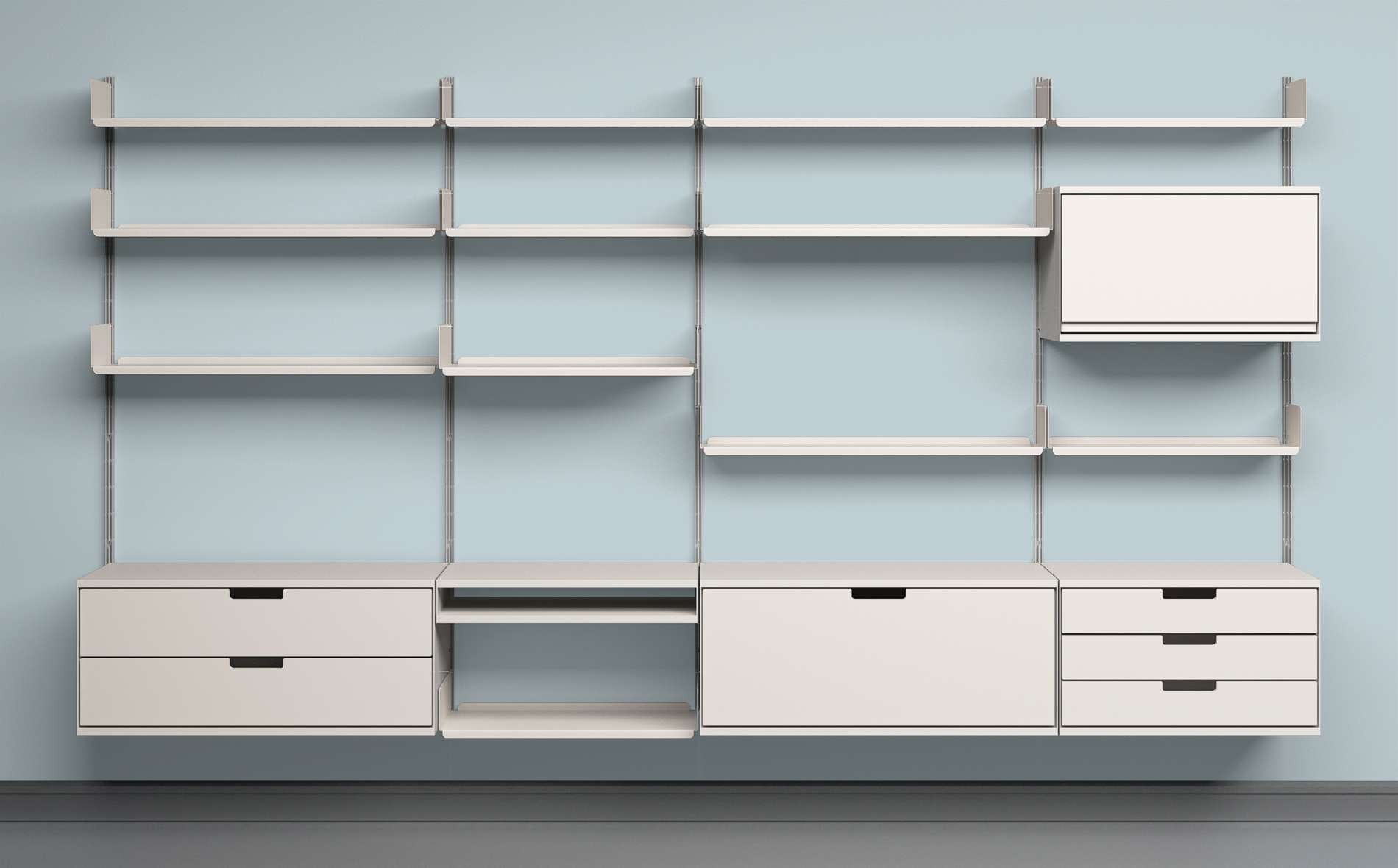 Other options on the high end side include another one of my favorites from Atlas Industries http://www.atlaseast.com/ Their shelving is made from solid wood, and many different wood types to choose from. Being from Scandinavia, my favorite is the light oak verison.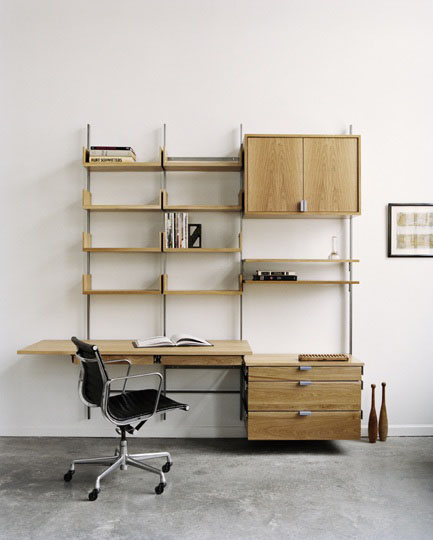 Before I make any purchases, I always check what IKEA has to offer.  Another idea is to combine BESTÅ cabinets (hung low on the wall) and perhaps replacing the doors with something more custom. There is a great company based in California that makes custom doors fro IKEA cabinets. I am thinking about using them for my new kitchen as well, but that will be another post…http://www.semihandmadedoors.com/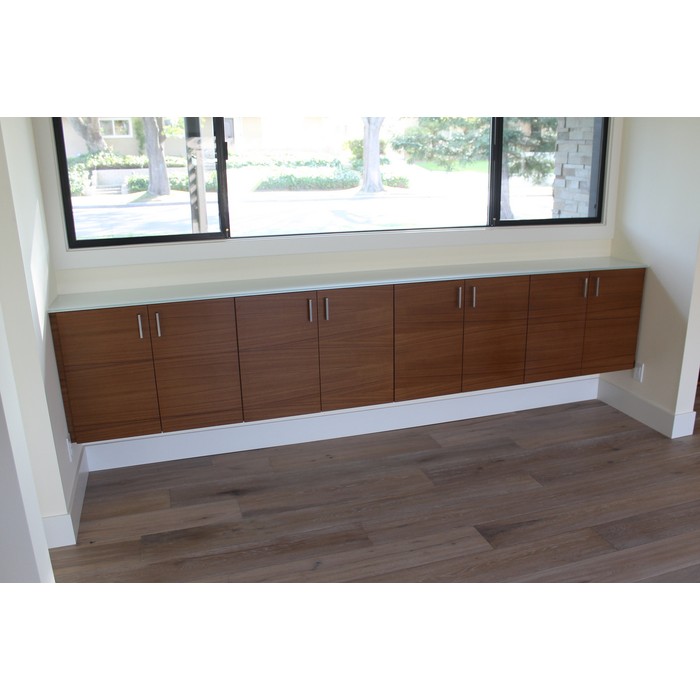 For storage on top an option is to use the Ekby Harpen shelves, also from IKEA. I would only use the hardware for mounting the shelves and replace the actual shelves with real wood, matching the front of the doors on the Bestå units.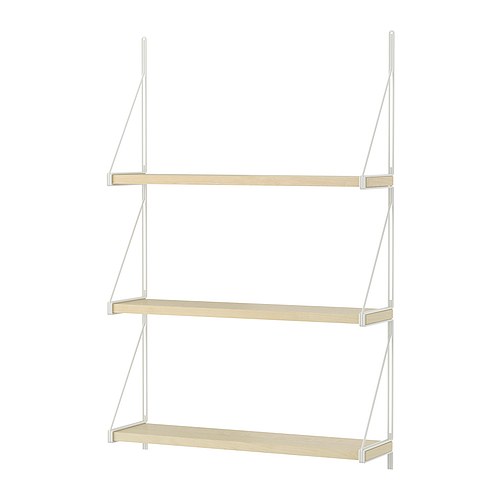 ELFA also has a modular shelv system that perhaps could be customized with some better wood for the shelves…http://www.containerstore.com/elfa/index.htm
Lots of options!