Guesthouse Bathroom Renovation Part I
My newest project is a rather spacious bathroom build in 1995. When I renovate, I prefer to work with the original plumbing layout as long as it makes sense. Moving plumbing is expensive! This building is quite contemporary in style, so that is the look I am going for in the interior as well.
I like to use natural materials whenever I can, but since it is often more expensive the extra investment must make sense considering resell value on the property. In this bathroom I used vein cut limestone 12″x24″ which i got for about 9 USD/sqft. When the original tile was ripped out, I had my subs install Schluter-Ditra to the original wood subfloor. It is an uncoupling membrane that is thinsetted to the subfloor and allows the floor to move seperately from the tile when there's expansion and contraction, thus preventing the new tile from cracking easily.
The toilet, new glass shower door and hardware is from Koehler.
"IKEA HACK" with Godmorgon cabinets ;
Again, I used IKEA cabinets for the vanity. I combined 2 "Godmorgon" IKEA units (24″+48″) without the vanity top. My plan is to center only one sink in the middle of it. I know I will have some trouble with the plumbing on this one…
BEFORE RENO: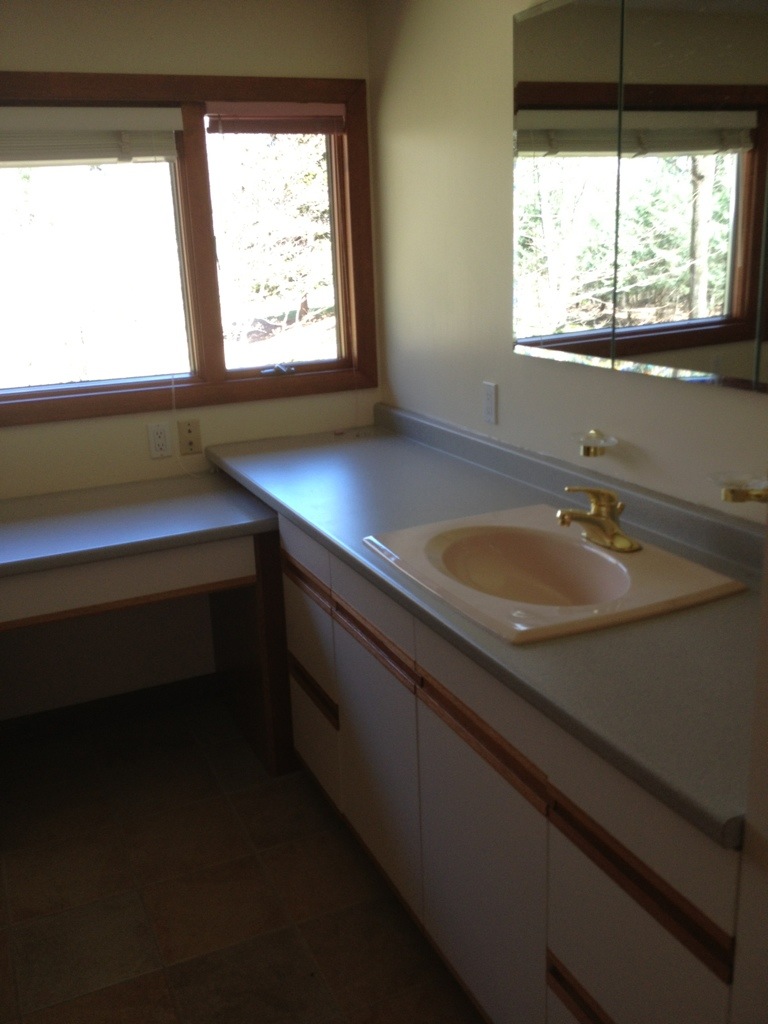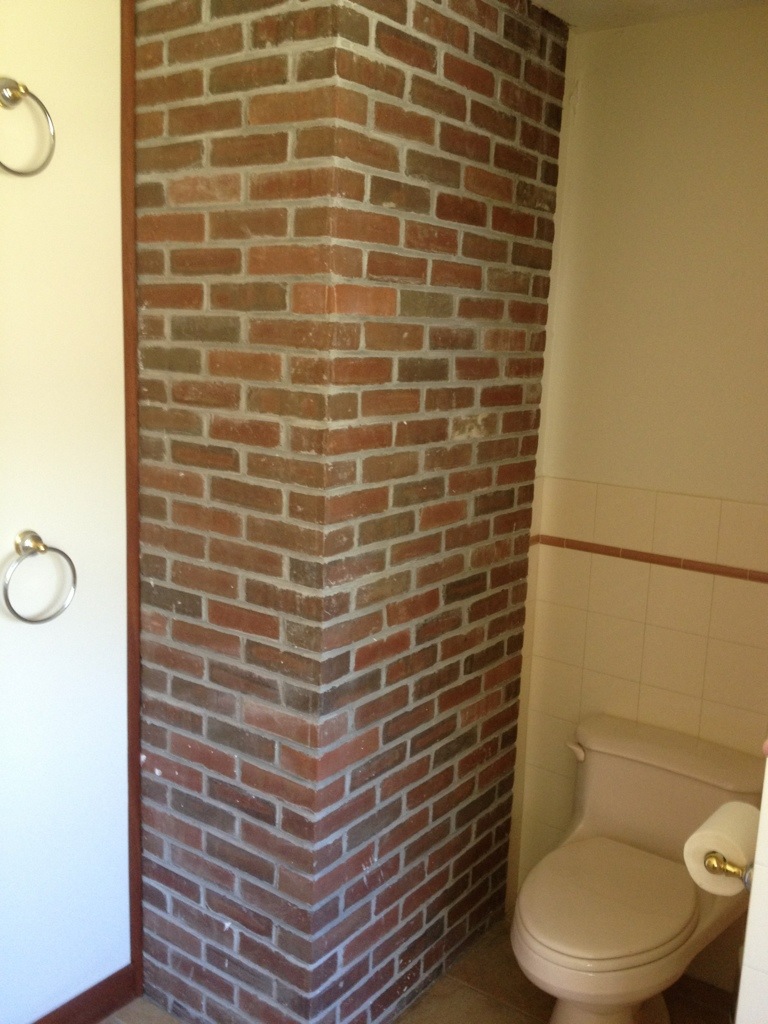 Here the old pink shower is gone. Put in some 2×4's to build an edge in the new shower.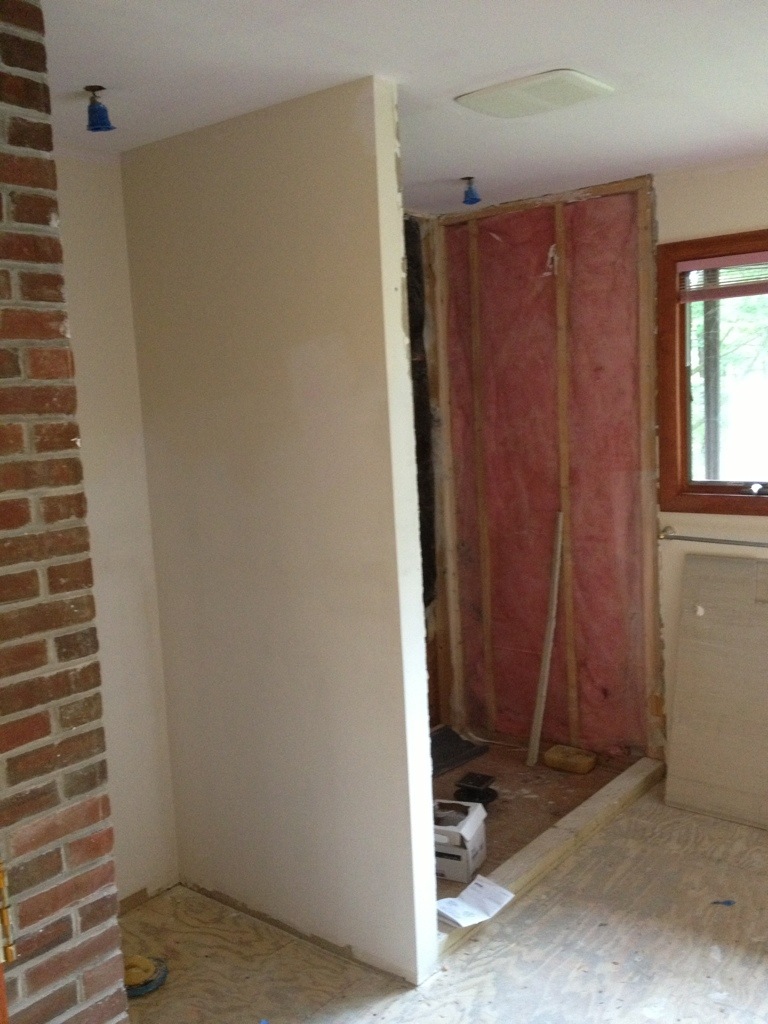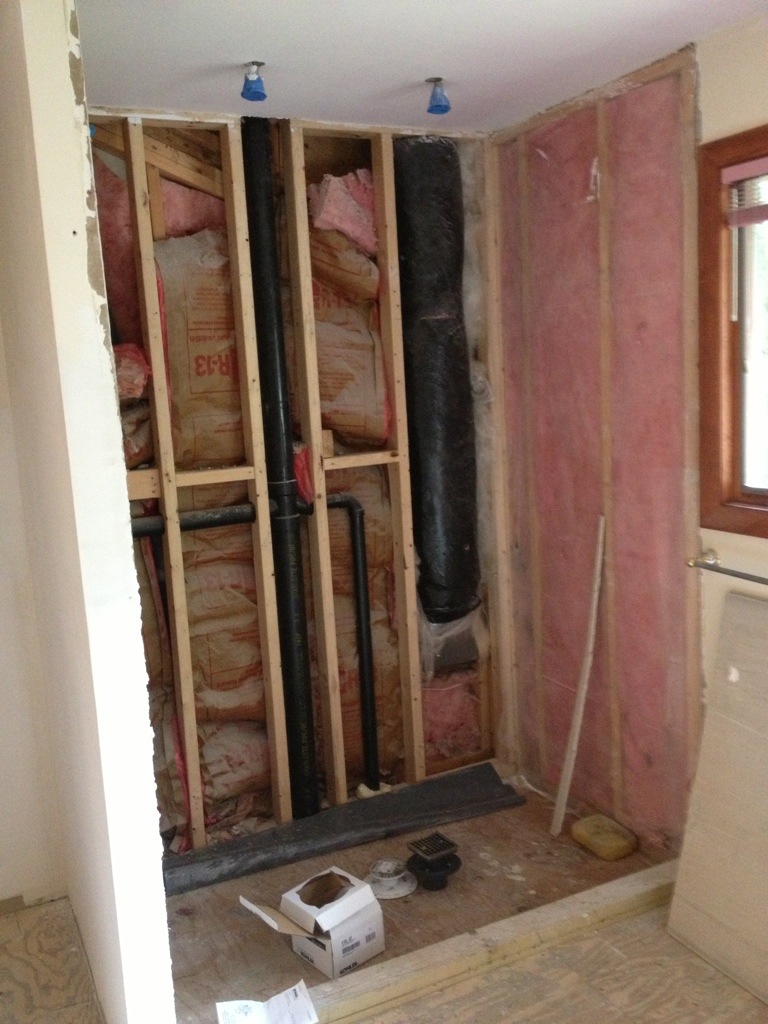 The insulation is filled in and lined with plastic before the cement boards go up.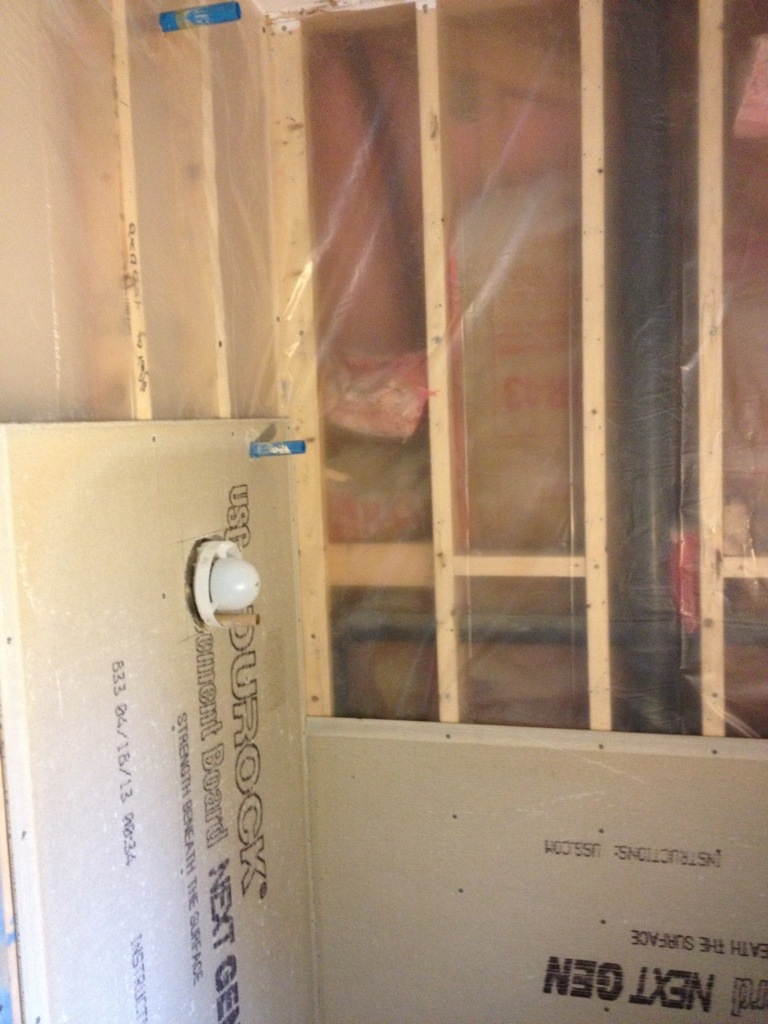 The base of the shower is lined with a waterproof membrane (goes up alongside wall underneath cement boards)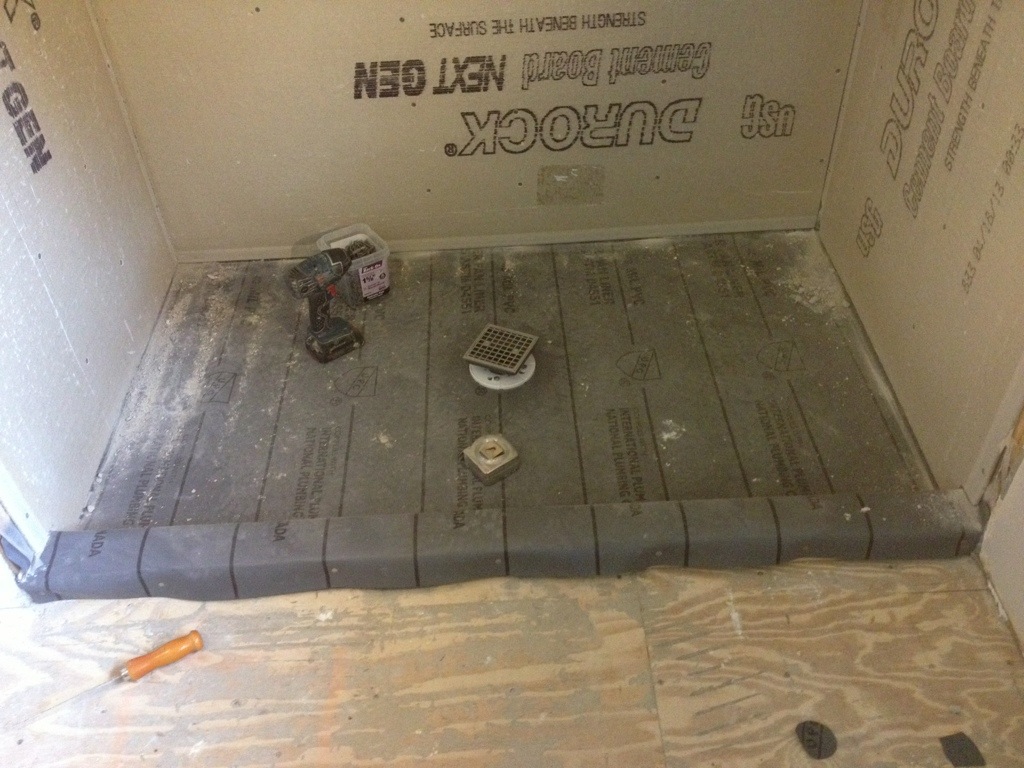 This orange waffle membrane goes over the subfloor to keep the tiles from cracking.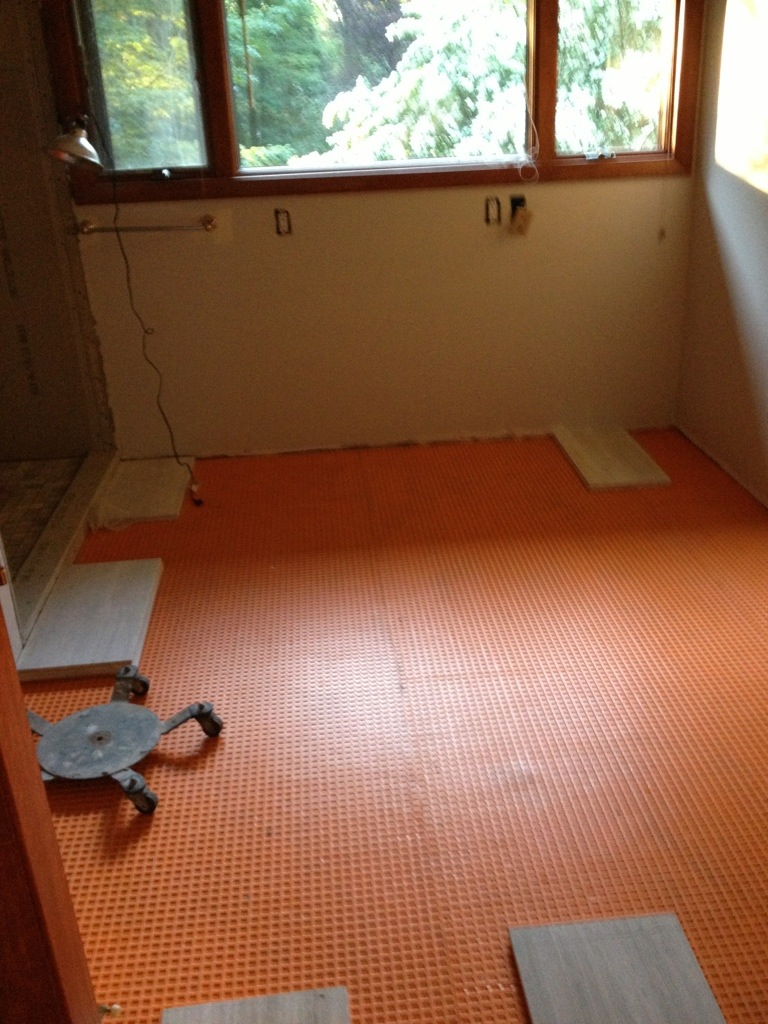 It is always a good idea to keep the tiles in the shower small to make it easier to get the right angle towards the drain. You do not want your water to puddle up here!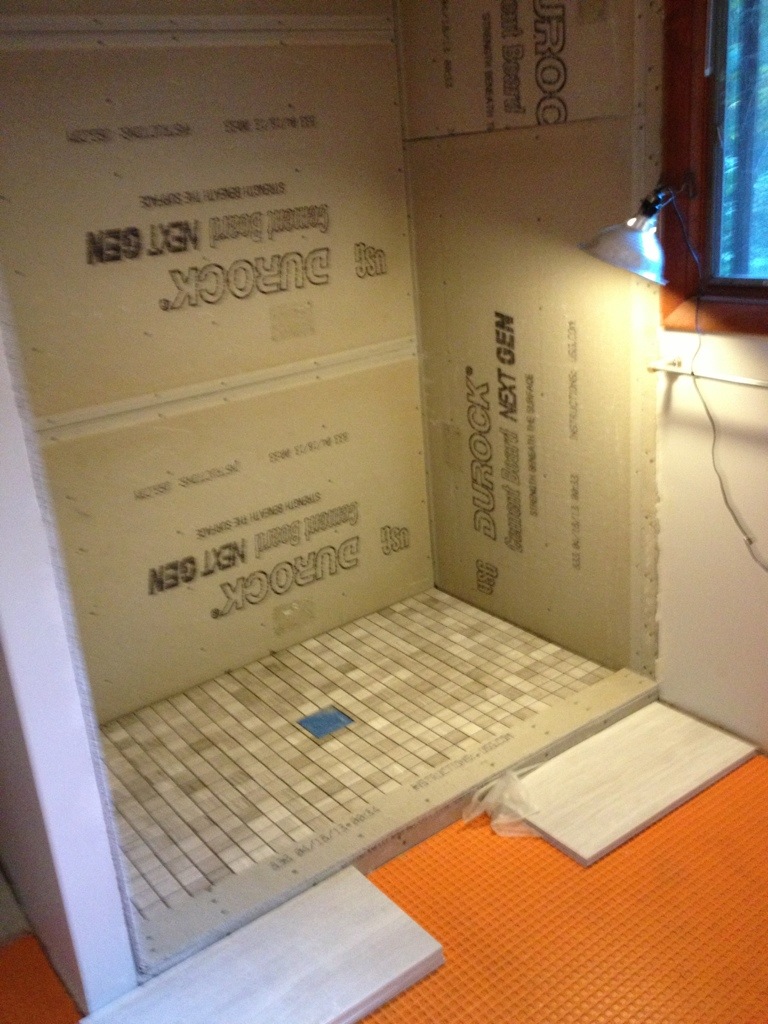 Ahhh…my beloved IKEA. I put a 1×2 underneath where I want the cabinets to hang to make installation a lot easier.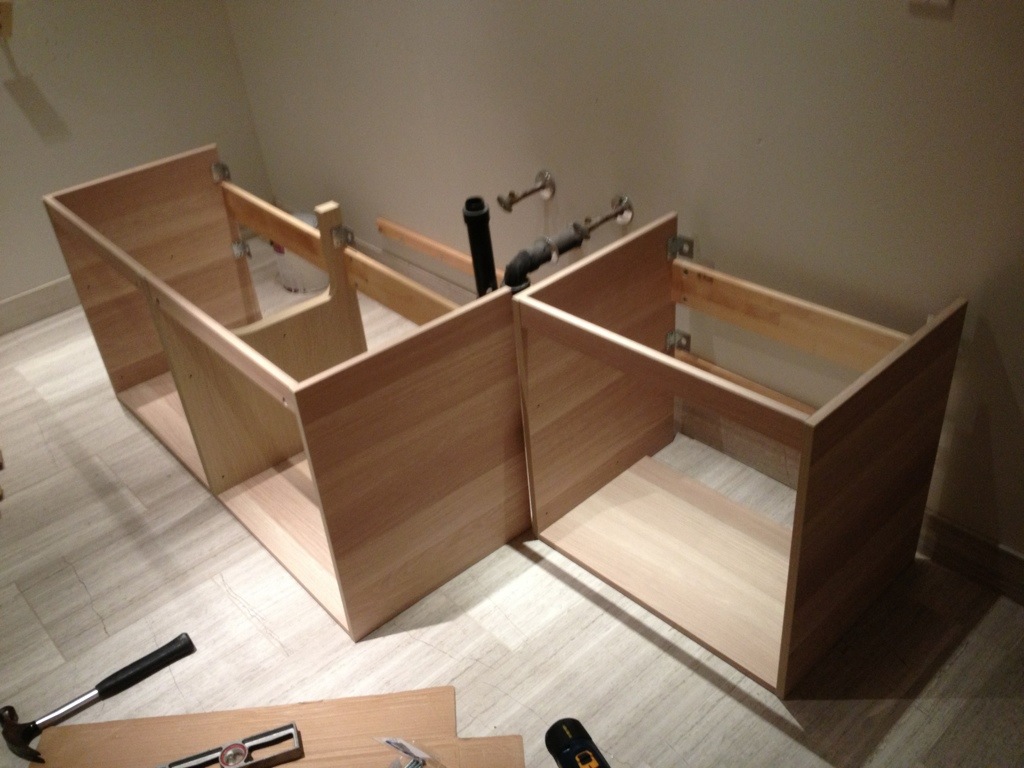 After I put the cabinets on the ledge I know exactly where to drill my holes for the cabinets to attach on the wall. I found out where the studs were situated so I could make extra attachment points there as well.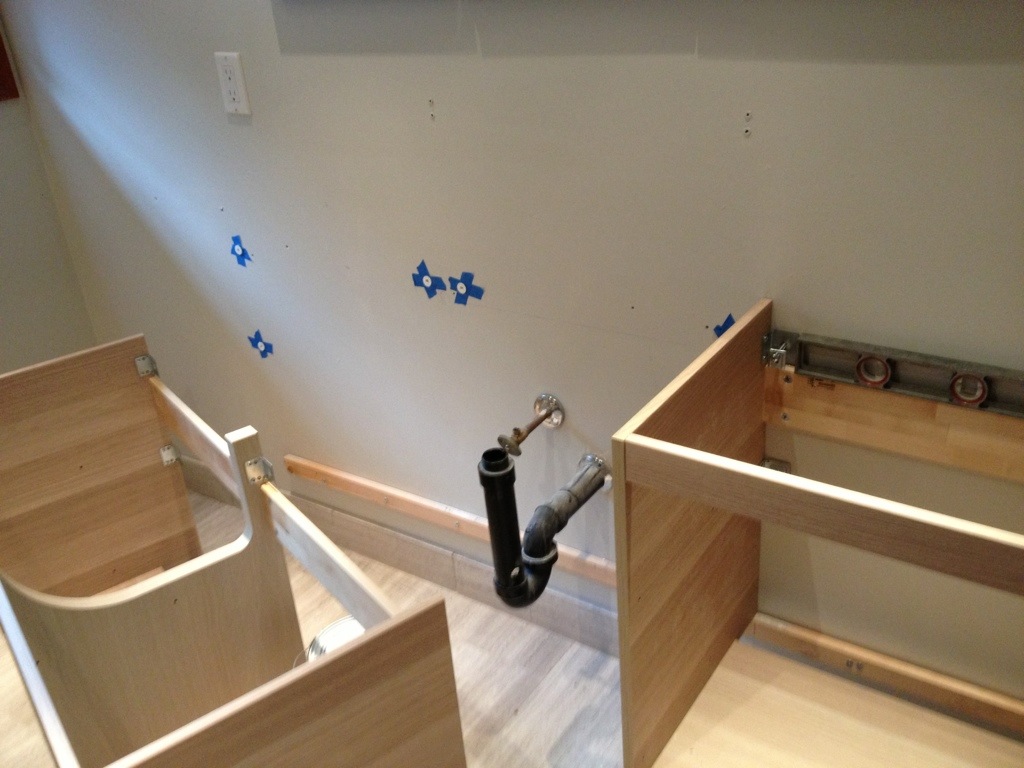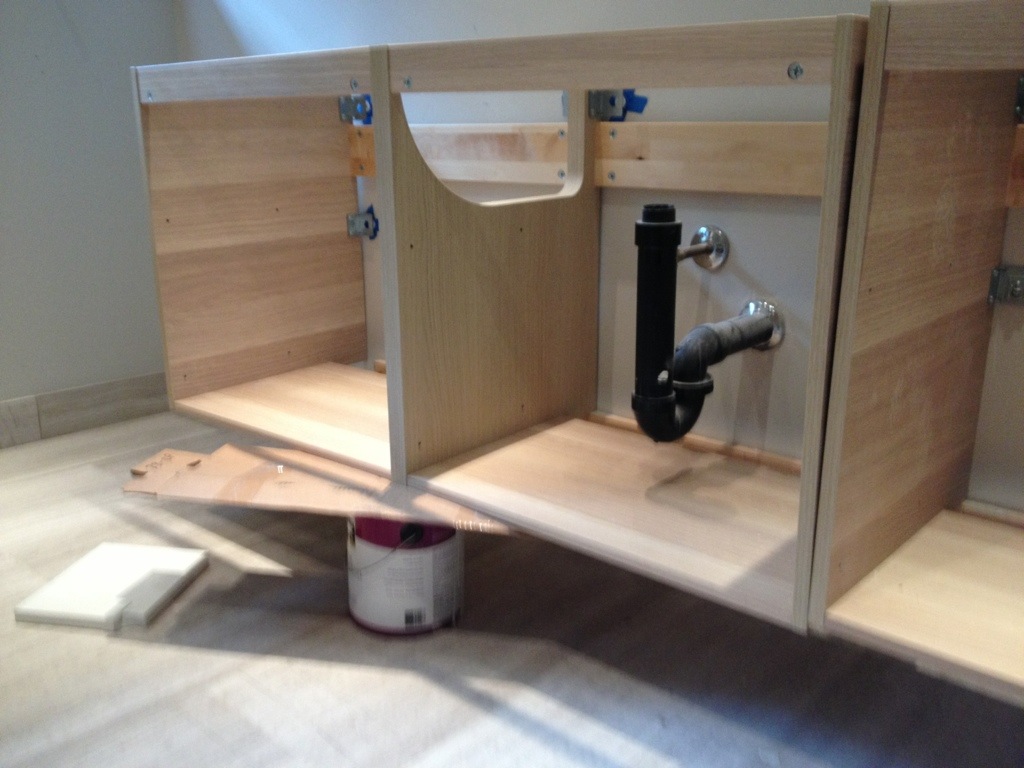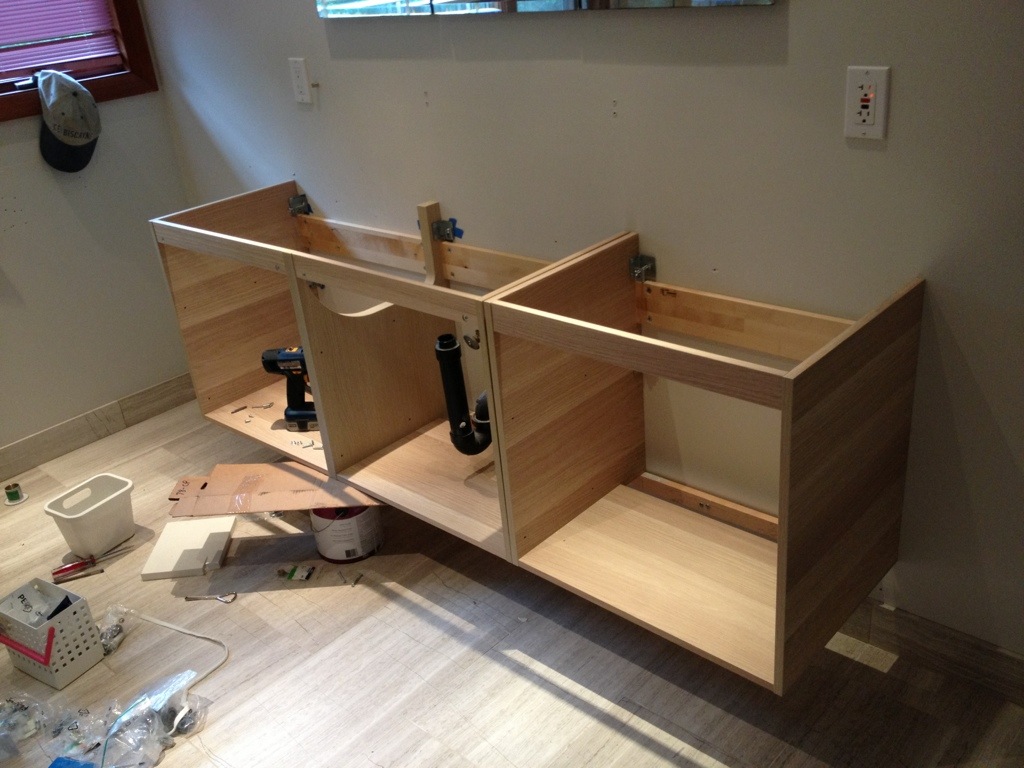 I was going to get a plumber to do this, but I got impatient. Youtube shows how how to install a toilet. Not that hard! Key is to get someone to hold it straight above the piping so you don't put it down at an angle and squish the wax ring unevenly.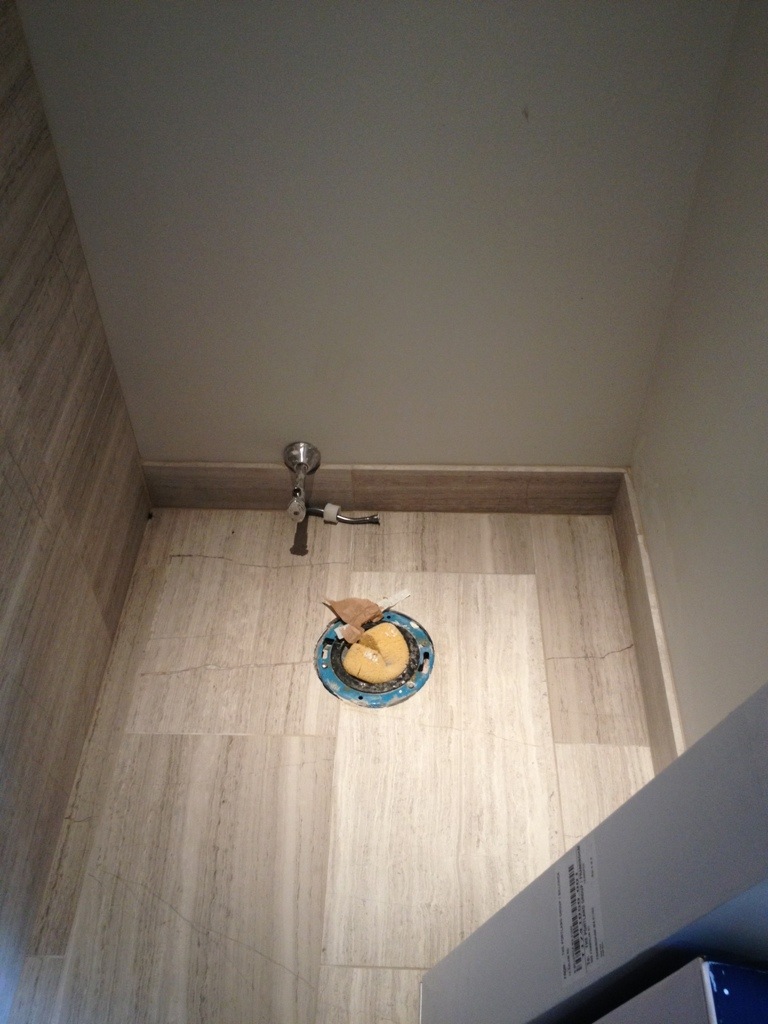 I had my tileguy line the old brick wall with the same tile as the floor: