While living in Oslo I renovated a house from 1954. It had not had an update since the 70-ies. The first project was the kitchen.
I used kitchen cabinets from a Danish company, HTH.  Now IKEA has similar kitchen fronts with no handles in Europe (not offered on the US market unfortunately). The lamps are from Finnish company Artek (www.finnstyle.com).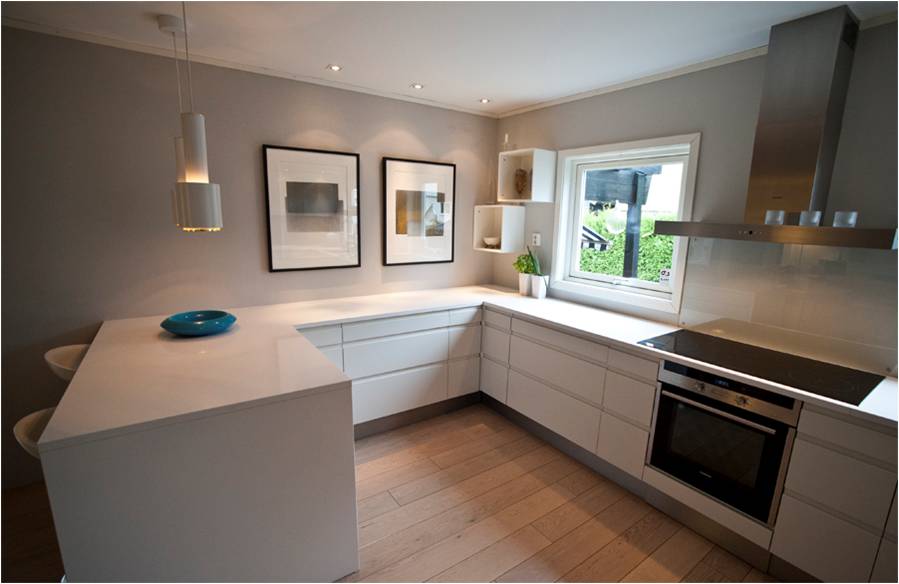 I used a white quartz counter top which I loved, as it is virtually stain resistant.  The cooktop was from an 80 cm induction top from Siemens, as were all the built-ins. I especially liked the built-in microwave to free up counter space. Beacuse I had space for so many drawers I didn't miss more wall cabinets.