With the help of Rakks shelving system, some oak planks from Home Depot and IKEA butcher blocks my father and I built my husbands new desk and shelving for his home office for less than 500 USD.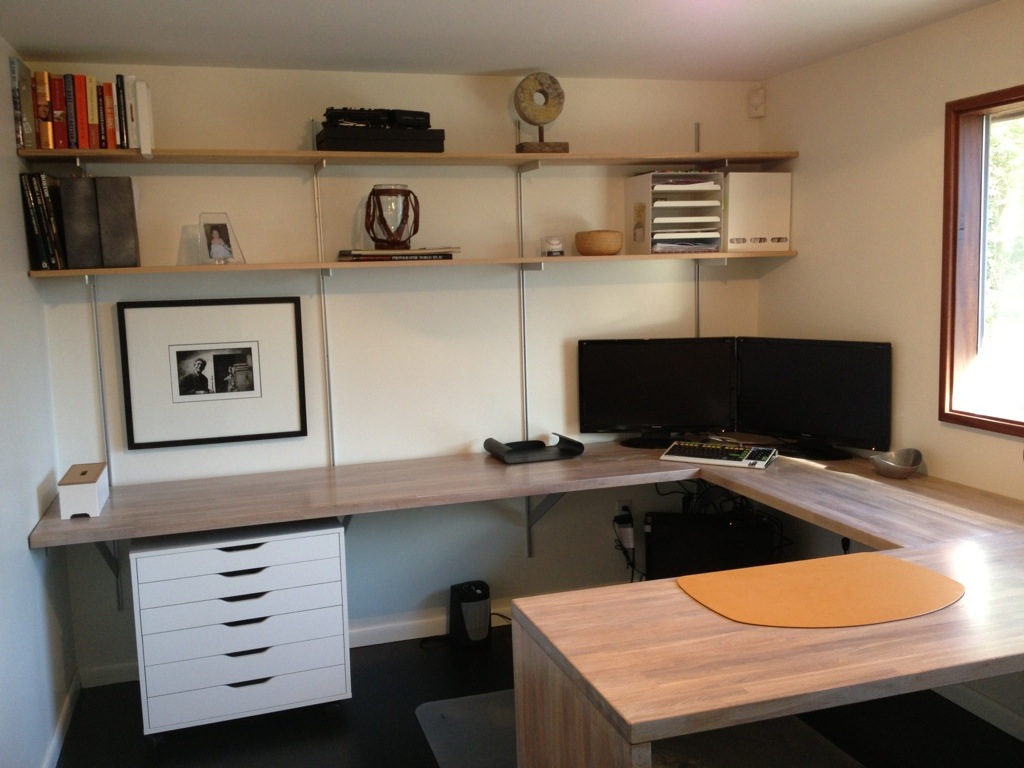 First I replaced the carpet with oak flooring that was stained ebony (Minwax-2 coats) and sealed. I then painted the wall and baseboards white. Because the baseboards had ben sealed with polyurethane I used an oil based primer in them before the top coat to make the paint stick.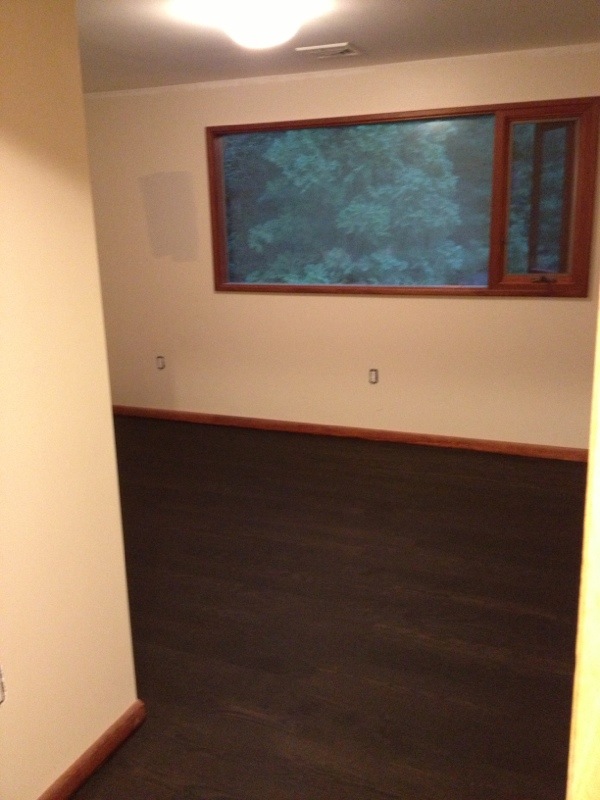 The hardware for the shelving is from rakks.com and I used red oak planks (1″x12″) that i picked up at Home Depot for about 8USD per foot. I sanded them lightly and eventually will use a white-pigmented wood oil to finish them.
I started with wall standards that were 6 feet tall, mounted to wall studs.
To attach the desk to the same system, Rakks sells counter support poles that are 24″ deep like in the picture below.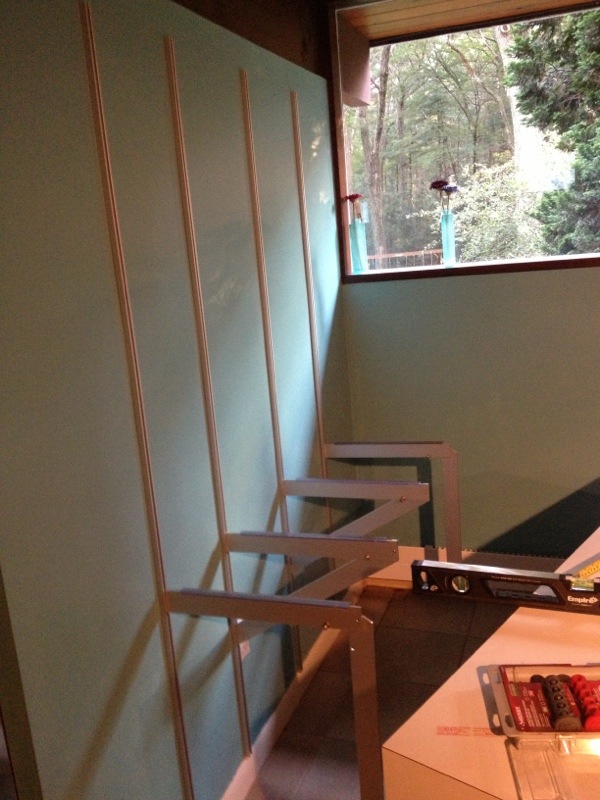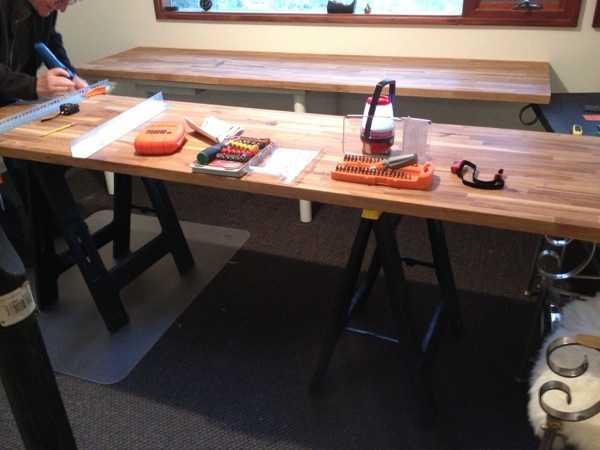 I sanded the oiled IKEA oak butcher blocks (it came that way) and then used a white pigmented stain on it (I used 2 coats) before 2-3 coats of  satin polyurethane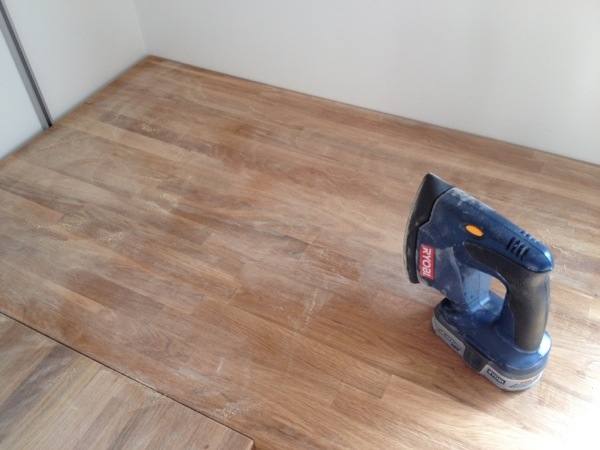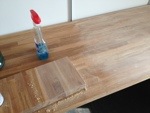 Do a sample of the stain first!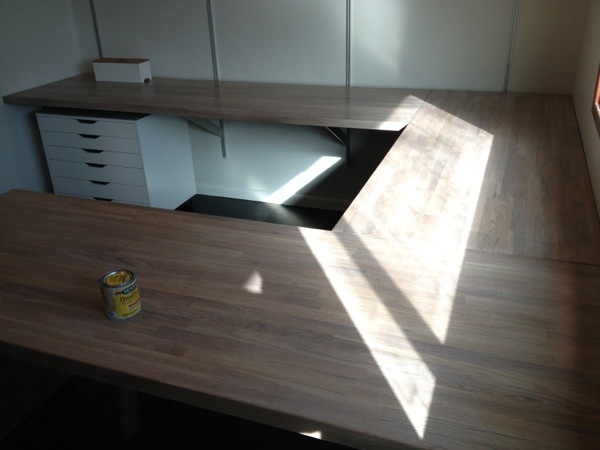 The white file cabinet below  is on wheels and is from IKEA.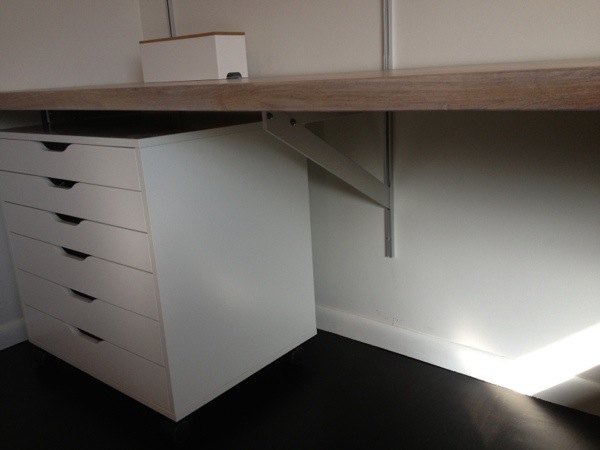 This is how I attached the side piece that supports the end of the desk.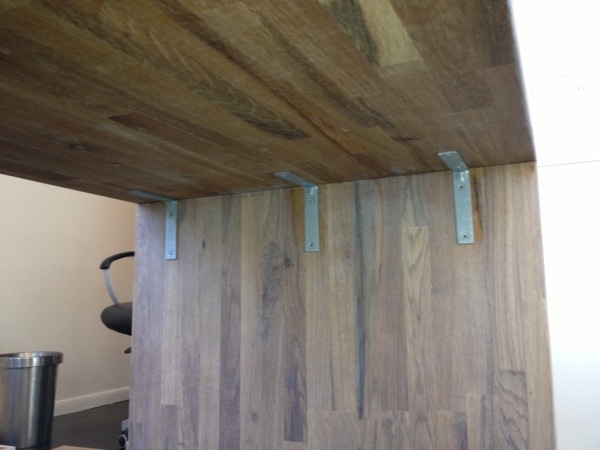 Wall support-made sure it was attached to a wall stud as well.